While the rising of petrol and diesel prices are a common occurrence at this point CNG is also starting to get a bit costly. It's still way cheaper than the other fuels so we can rejoice for a little longer. If you are looking for cars to buy that won't cost an arm and a leg to fill up you've come to the right place. Below are the 5 best mileage most fuel-efficient CNG cars under 10 lakhs.
The cars will be ranked based on CNG cost per kilometre. The price of CNG has been taken from Delhi on 01/06/2021 which is 43.40 per Kg.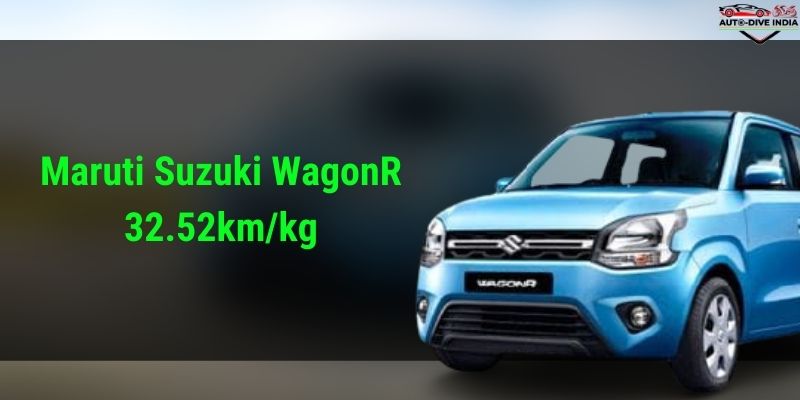 Maruti Suzuki Wagon R CNG (32.52 km/kg)

This should come as no surprise to anyone that Maruti even in 2021 has the most fuel-efficient CNG car under 10 lakhs with the price of CNG mentioned earlier the Wagon R will cost you ₹1.33 per kilometre to run. The ex-showroom price of the top variant of Wagon R LXI opt. in Delhi is ₹5.67 Lakhs.

Maruti Alto CNG (31.59 km/kg)

Next on the list is another Maruti car, the Alto. This hatchback has just a slightly lower fuel economy compared to the Wagon R but this minimal change will be visible over years of use. The Alto will take ₹1.37 per kilometre meanwhile the LXI opt. S-CNG variant costs ₹ 4.60 lakhs ex-showroom in Delhi.

Maruti S-Presso CNG (31.2 km/kg)

Another Maruti car on the list who would have guessed. The only mini SUV on the list S-Presso can hold is one of the most fuel-efficient CNG car around 10 lakhs and costs ₹1.39 per kilometre. As mentioned earlier this ever so slight price difference might seem negligible but over the years they will save you a lot. The ex-showroom price in Delhi for S-Presso VXI Opt. is ₹5.26 lakhs.

Maruti Celerio CNG (30.47 km/kg)

Four of five cars from Maruti, will the fifth one be theirs as well? Anyways, the Celerio is the weakest of the Maruti bunch costing you ₹1.42 per kilometre to run. The ex-showroom price for the VXI optional variant is ₹5.90 lakhs.

Hyundai Santro CNG (29 km/kg)

Hey, the fifth one is not Maruti it seems. The Hyundai Santro features a low economy of 29km/kg compared to others on the list. This economy will cost you ₹1.49 per kilometre to run every day. The ex-showroom price for the Santro Sportz CNG in Delhi is ₹ 6.60 Lakhs.
This concludes the list of the 5 best fuel-efficient CNG cars under 10 lakhs. There are many other features that one should compare if they wanna make the decision to buy the best car in their budget. For more keep following as we will be doing even more comparisons.
Also, read: 5 Best Mileage Most-Fuel Efficient Petrol Cars Under 10 Lakhs