Indian automotive industry is a rather new one when compared to the global economies. And yet, with the industrialization and constant endeavours of the Indian government, this industry grew strong enough to be one of the pillars of our economy. Companies from all over the world tried their best to get a chunk of this ever-growing market, a few of the conquered, many of them perished! One such is the German automaker, Opel, which entered our shores back in 1996 when the Indian automotive industry began to flourish by folds. But why is it that Opel is no more selling cars in India? Let's dive deeper into the fateful case of the Opel brand in India. 
Some Highlights:
Opel launched a total of 5 cars in India.

In 2005, Opel was able to sell only 500 units of the Vectra. Just for your reference, Honda sold 3,766 units of City in the month of December 2005. 

Opel Astra, the company's first model sales were down to just 100 by 2003. 

Opel seized its operations in 2006. 
1996: Opel plans to grab the opportunity
General Motors saw an opportunity in the Indian market and entered our shores with Opel as their first entrant. Indian market back then had very few options to choose from. Hyundai was yet to step into the market, Tata just entered a few years back with its first commercial vehicle and Honda just entered last year with City. Opel started off the things here with the Astra.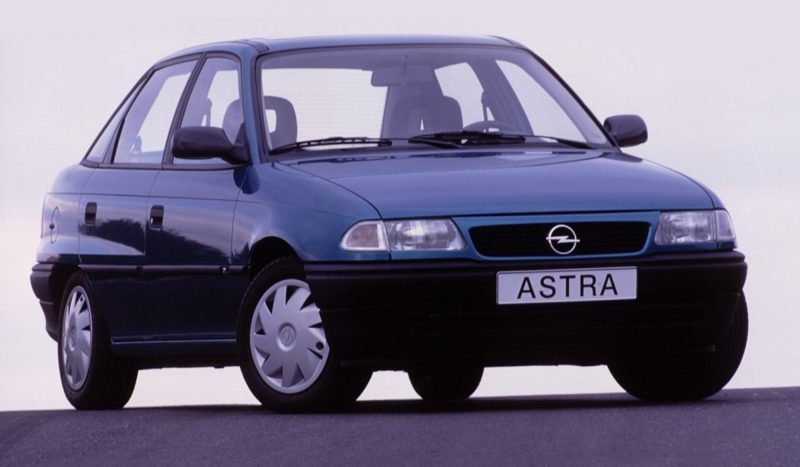 The Opel Astra came powered by a 1.6-litre petrol engine producing 76hp of power and a peak torque of 121Nm. It had a decent features package that one could not ask for at that time. Yet, being pitched against City, Astra was never able to gain any traction for the brand.  
Then, Opel tried to grab something of what's left with Corsa, a name that every Indian born around 2000 must have heard of. A 1.4-litre naturally aspirated petrol engine producing 87hp of power and a peak torque of 110Nm under the hood, Corsa was surely powerful, only a few numbers shy of what the Honda City had to offer. The sedan had a load of features such as power windows, air conditioning, power steering and much more.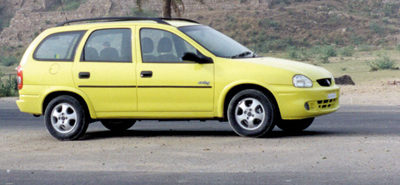 Corsa came in a hatchback and a station wagon version, both of which met the same fate. Opel Corsa Sail, the hatchback version shared the underpinnings of the Corsa sedan while the station wagon, Swing, offered a more powerful engine producing 93.7hp of power and 203Nm of peak torque.
The Last Try!
Things were not working out for the GM-owned British brand at all! A more luxurious car might help the otherwise sinking brand to get hold of the market, right? Well, that's what the executives at GM thought and launched the Vectra in 2002. A premium d-segment sedan with a powerful engine and features that even the modern cars might miss of. It came with a 2.2-litre NA petrol engine that churned out 145hp of power and a peak torque of 203Nm. That's powerful, even for cars nowadays. As for the features, Vectra boasted automatic climate control, cruise control, rear AC vents, Philips 2-din infotainment, all-power windows and whatnot. For safety, it offered ABS with EBD, a feature that has been made necessary under the BNVNSAP norms just 2 years back. 
What exactly went wrong with Opel in India?
And yet, none of the 5 offerings was able to please the Indian masses. Well, there are a few things that GM was never able to take care of. 
Poor Marketing Strategy


While Maruti was playing on the 'Kitna Deti Hai' card and Hyundai lured customers into cars full of features loaded up to the brim and getting them endorsed by king khan, Opel, and more precisely, GM was never able to make a good marketing campaign to get the attention.

Poor Dealer Network


Once a car is sold, it is really necessary for a company to have a strong dealer and service network to ensure a hassle-free ownership experience. Opel largely missed on that part. Words spread faster than fire, and this is what happened with Opel. Customers were not happy with the after-sales service and that led to a bad reputation of the German brand.

Poor Product Quality


Initial offerings were more than what one could have asked for, no doubt in that. But to sustain in a market, one needs to constantly grasp on and upgrade the products according to the needs. Opel, well, missed on that too.

The strong competition


Cars were pitched against some of the best selling cars in the Indian market, some of them even today hold a good chunk of it. People preferred cars like Honda City, Maruti Suzuki Esteem, Alto, Hyundai Santro over Opel's offerings that led to low sales numbers.

Weak Management


General Motors is also a major cause behind the downfall of an otherwise good brand. Opel had some decent cars but GM never cared about upgrading or supporting operations of Opel which led to outdated technology over time. 
Can Opel or Any GM subsidiary make a comeback in India now?
First of all, Opel is no more a subsidiary of GM, now it is owned by Stellantis. And coming back to the question, in short, No. Although the mindset of Indian buyers has shifted a lot, GM will have to face tough competition from Indian as well as global brands. There might be a small chance for companies like Chevrolet and Opel to make a comeback, only if it plans to learn from the past mistakes and analyse the Indian automotive industry in a way that brands like Nissan have done.