2022 might be the year when India's largest carmaker Maruti Suzuki takes the show. As the brand is all set to reveal its this years line-up. So the brands this year line-up includes an array of models including some facelifts equipped with stock CNG kits and the brands first electric vehicle launch.
So without wasting any more time let's list the top 5 Upcoming Electric and CNG cars from Maruti Suzuki.
Yup, After only a month after launching the next-gen Celerio. Maruti has decided to introduce a stock CNG version of India's most fuel-efficient hatchback, The Maruti Suzuki Celerio.
It gets the same 1-litre petrol engine mated to a 5-speed manual and an optional AMT gearbox paired to a stock CNG kit. With the stock CNG, we can expect a decrease in power as well.
Although with a stock CNG kit it will get higher fuel efficiency. As of now, the Wagon R CNG offers a range of 32.52km/kg while the Celerio is expected to offer more.
Maruti Suzuki Swift S-CNG
Yes, it's a bit hard to take in but it's true! With every brand shifting to other alternate fuel or are going after launching their pre-existing models in an electrified avatar.
Maruti is the only one that plans to re-launch its pre-existing models with stock CNG options to lure in customers. Nevertheless, Maruti is extensively planning upon launching its most sort after hatchback, the Maruti Suzuki Swift.
Sometime back, a test mule of the swift fitted with a CNG emission kit was spotted being tested on Indian roads.
On the mechanical front, the swift CNG will get the same 1.2-litre petrol engine paired with a standard 5-speed manual and optional AMT. Although, with a stock CNG kit we will get reduced power.
Maruti Suzuki Brezza S-CNG
Up next is the brand only sub-compact SUV, The Maruti Suzuki Brezza who is also expected to come in its CNG form. Sometime earlier the specs of the Brezza CNG were leaked online confirming that it was not just mere speculation but was a thing Maruti planned to do.
It will get the same 1462cc, 1.5-litre K15 petrol engine putting out 103bhp with a peak torque of 138Nm. But when switched to CNG we can expect it to push 91bhp with a peak torque of 122Nm.
Maruti Suzuki Baleno S-CNG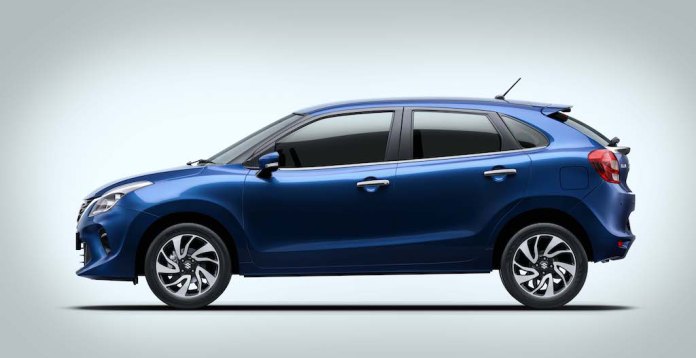 After the Brezza, it's the brands premium hatchback that is bound to receive a CNG treatment, The Maruti Suzuki Baleno a.k.a The King. Although not much is revealed about the specifications or the launch one thing is for sure and that is somewhere done the line there will be a stock CNG variant of this iconic hatchback.

Maruti Suzuki XL-5 
Based on the Suzuki Solio, The Maruti Suzuki XL5 will be the brands first electric car in India. Not only this the XL5 will also be India's first and the most affordable electric hatchback.
Although not much is known about the powertrain going by many leading media sources and reports, the new E-Hatch when plugged with an average AC charger will take an average of 7 hours to fully charge While the DC fast charger will do the magic in under an hour. Speculations also suggest that it could get a range of almost 200km.