Honda has teased a new ADV based on their Hornet 2.0. Honda Hornet 2.0 is a commuter motorcycle that is powered by a 184cc BS6 engine. Let's see what we know so far about the upcoming ADV that will launch on 19th August. 
New Honda ADV teased based on Hornet 2.0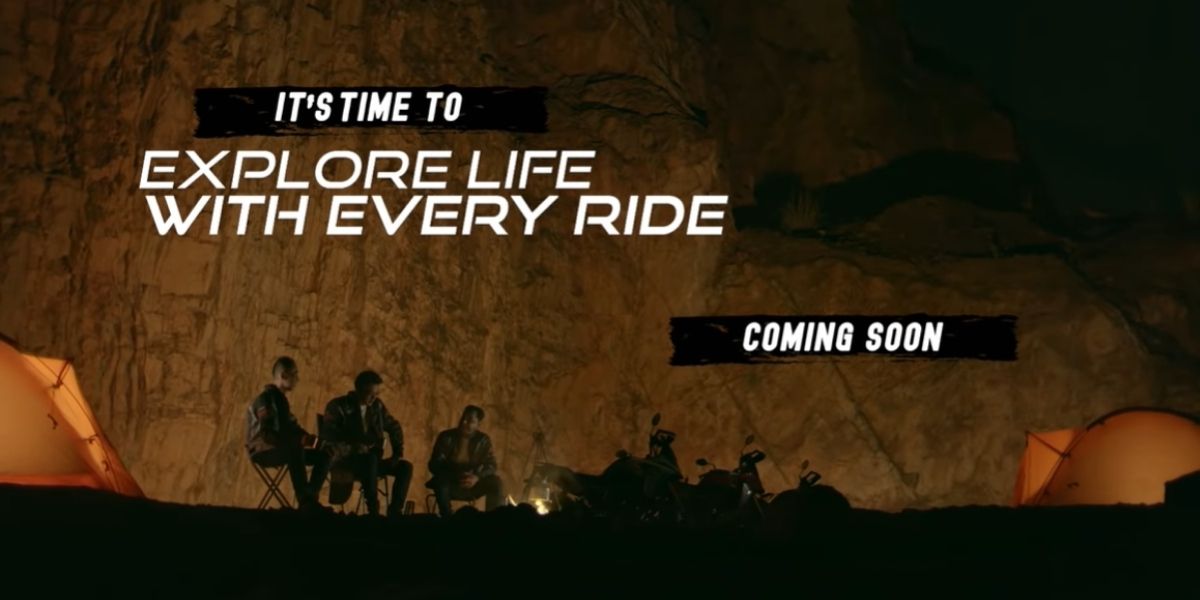 With the teaser released by the company, several rumors have been built that it will be a new adventure bike. As per reports, a few months ago a new name was registered i.e. NX200 by the company. Also, NX is a moniker that the company has been using for dual-sport bikes having a single cylinder.
The bike is assumed to have inspirations from Hornet 2.0 as the visuals in the teaser are concerned. While considering that, we may see the company using the recently registered NX200 name to use with this motorcycle.
New Honda ADV Design
The ADV genre is pretty clear as we saw the handguards and windscreen applied in the motorcycle. The Hornet 2.0 also has similar LED headlights that are used in the motorcycle in the teaser. The knuckle guards have the turn indicators mounted upon them. Also, the opaque and large windscreen represents the adventure genre of the motorcycle.
Will it have any different engine?
The motorcycle may use the same air-cooled single-cylinder of 184cc that the Hornet 2.0 uses. But it is expected that the state of tune will be adjusted according to the requirements of the bike and not of the Hornet 2.0. It may not be a great pick for highways due to a lack of 6th gear and the harsh top-end of the motorcycle.
New Honda ADV Expected Price
If this motorcycle offers better specs than the Hornet 2.0, it may get listed for Rs. 10,000-15,000 more. The naked street bike is priced currently at Rs. 1.31 Lakhs. If the new motorcycle is launched above it, it will be on a higher side than Hero Xpulse and lower as compared to KTM 250 Adventure.
Hornet 2.0 Based ADV Features
As features are concerned, the teaser shows turn indicators and headlights mounted as LEDs. The instrumentation is expected to be completely LCD-based. I should be having single-channel ABS as per the current standards in the industry. Also, it would be great if it gets switchable dual-channel ABS. 
New Honda ADV Underpinning
The company hasn't provided much information regarding the motorcycle as of now. But as per the market assumptions, this bike is not expected to be one of the complete off-road experiences. So, it may not get the adjustable suspension and wire-spoke wheels. Better ground clearance is also expected out of this upcoming motorcycle if it gets an uprated suspension. The higher probability is that it may launch with alloy wheels and as a soft-roader motorcycle.