TVS has recently entered into the 125cc commuter segment. It will be taking on the Bajaj Pulsar 125 as they are priced very near in a similar segment. TVS Raider 125 has been designed by keeping Gen Z in mind. Let's take TVS Raider 125 vs Bajaj Pulsar 125 one-on-one to see which one is better and worth your buck.
How does TVS Raider 125 compete with Bajaj Pulsar 125 in terms of performance?
TVS Raider 125 can produce a max power of 11.2bhp while Bajaj Pulsar 125 is capable of producing max power of 11.65bhp which is slightly higher. But Raider 125 produces higher torque at 11.2Nm, on the other hand, Pulsar 125 can produce 10.8Nm of max torque. There's not a significant difference here until we talk about acceleration.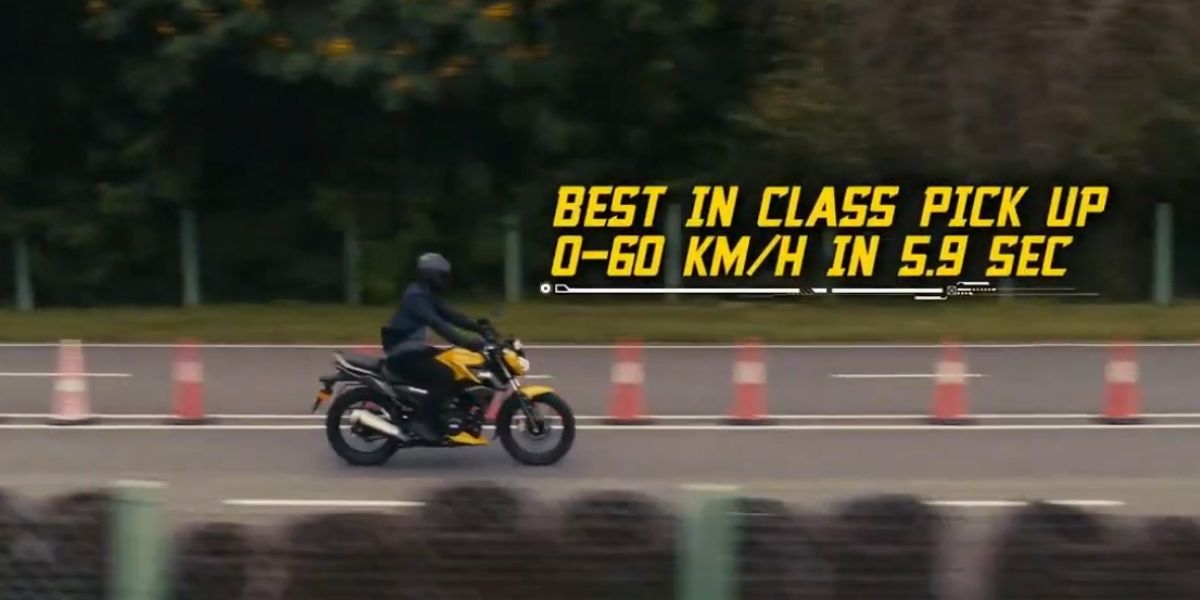 TVS Raider 125 carries best-in-class acceleration and leaves all the competition behind. It can reach 0-60 km/h in just 5.9 seconds, as per the claims. Both of them are based on the BS-6 emission standards. They both carry a 5-speed manual gearbox with a wet multi-plate clutch and have an air-cooled cooling system. 
Pulsar 125 carries a bigger fuel tank of 11.5 liters while Raider has a 10-liter fuel tank. But Raider comes with an ARAI-certified mileage of 67 km/l but we'll see how it performs in the real-world scenario. Pulsar 125 stays behind here as it has a mileage of 50 km/l in the real-world scenario. 
What can we expect in terms of ride quality?
Ride Quality is a very important factor when it comes to buying a bike. TVS Raider 125 comes with a better ground clearance at 180mm while Pulsar 125 comes with a 165mm ground clearance. The curb weight is 123kg and 140kg for Raider and Pulsar respectively. Raider is a lighter bike and will be easier to ride than Pulsar. 
Talking about suspension, Raider 125 has a mono-shock rear suspension adjustable to 5-steps preloaded. So, the rider can adjust it accordingly which gives a personalized touch and makes it a better option to ride. The mono-shock suspension provides a better torque elimination and looks better as well.
There are two ride modes available with Raider. One is Eco and another one is Power. The Eco mode is activated automatically when the bike comes at a halt activating the engine stop-start system. It helps in enhancing the fuel efficiency of the bike. On the other hand, the Power mode delivers a better throttle response hence increasing the performance.
Which one of these looks better?
As TVS stated, the Raider is designed keeping Gen Z in mind. It is designed to look good for the modern generation. The looks of Raider are surely better and advanced than the Bajaj Pulsar 125. Raider 125 is also equipped with full-LED lighting which is better than the Pulsar 125 that carries halogen lights. 
Raider has amazing features such as TVS SmartXonnect suite supporting voice assist and Bluetooth connectivity. 
Pricing Comparison: TVS Raider 125 Vs Bajaj Pulsar 125
If you plan to buy a drum brake variant with a single seat of Bajaj Pulsar 125, you will have to spend Rs. 81,107. The drum brake variant with a split seat of TVS Raider 125 will cost you Rs. 77,500. If you want to go for a disc brake at the front, Bajaj Pulsar 125 will come at a cost of Rs. 87,117 while the TVS Raider 125 will cost you Rs. 85,469. So, TVS Raider does seem to be a good bet in terms of price, performance, and looks. What are your thoughts? Do let us know in the comments section below.
Let's see how TVS Raider 125 performs in this competitive market and if it will be able to tackle Pulsar 125 or not.