Ford's announcement came as sad news for many Ford car owners. These car owners know the quality that Ford provides in their cars. One such enthusiast, Nisarg Dave, who owns a Ford Fiesta 2011 (MKII) recalls his childhood days when his father bought this car. In the very first story of Auto Diaries where we'll share stories of proud car owners with their cars, we bring you the story of Nisarg's Ford Fiesta.
So, which Ford Fiesta are we talking about? 
Ford launched the Fiesta in India back in 2004. We are however talking about the 2011 model that was launched under the 'One Ford' initiative. This initiative basically meant that all the models sold in China, the USA, Thailand, or India were the same. Ford has been upfront when it comes to quality.
10th November 2011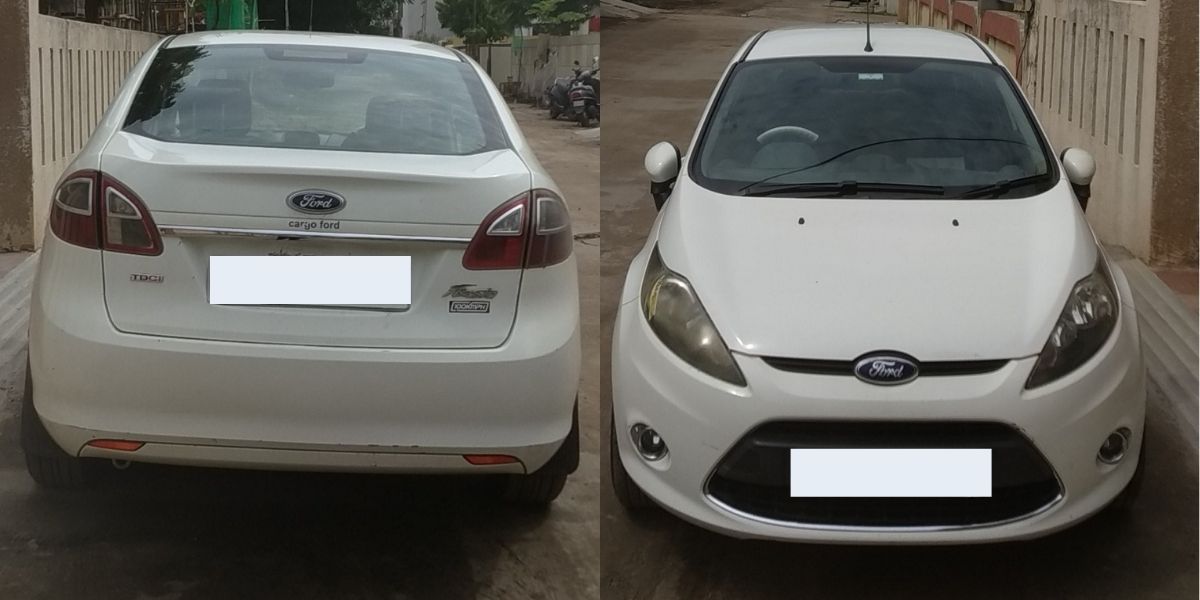 Nisarg recalls that his dad had to choose between Hyundai Verna, Renault Fluence, or Ford Fiesta. Nisarg personally wanted to go for Hyundai Verna as he was fascinated by the dual exhaust. He was a kid studying in 2nd standard and he thought that a dual exhaust would make more power than the standard one. But, his father, upon driving all the options went for the Ford Fiesta MK2 as it drove much better than the rivals. So, he went for the Ford Fiesta 1.5 T-DCi and Nisarg recalls the day as he was very excited to see the new car.
How long has it been in the family and how was Nisarg's experience with Ford Fiesta?
He says that his dad has been driving the Ford Fiesta for 10 years now and he never recalls a day when this car has given them any problem at all. He also recently started driving it around 9 to 10 months back. And he absolutely loves the way the car handles. Nisarg compares it with the Volkswagen Vento TDI he owns and says that the Ford Fiesta is better in terms of driving and handling. He adds that Ford Fiesta had to be good, after all, it was a global standard product sold under the 'One Ford' initiative.
What about the service costs and has he faced any issues in past 10 years?
When asked that how much did the service for his Ford Fiesta cost, Nisarg says that it has never gone above Rs. 7,500! Even Marutis don't cost this less when it comes to servicing. But we have to believe the owner here. If you are a Ford car owner, do let us know in the comments section below about your service experience and costs.
Talking about the issues, he says that the worst part about this car is the rear cabin space. He says that it feels cramped sitting in the rear seats. 'Even Hyundai i10 has a better space in the rear cabin!' he exclaims.
How does Nisarg feel about Ford's exit?
Like everyone, he is well aware of the fact that Ford's exit was inevitable. Ford was never able to make an impact huge enough to stay in the Indian market. He says that local mechanics cannot service his Fiesta. Even though the company says that it will keep on providing service and spare parts support to its customers, only time can tell what the future is.
If you want to feature on this blog with your story about your car or bike or anything automotive, share it at ask@autodiveindia.com or you can DM me on Instagram.