With the EV season sprouting! almost every Indian automotive brand is up for bringing their own electric vehicle on the road. One such is India's safest car maker Tata, who first introduced the electrified version of the first 5-star safety rated sub-compact SUV, The Tata Nexon EV.
With its launch, the Tata Nexon took on its IC engine competitors aggressively so much so that the brand has to almost pause the production of some of its IC models in-order to produce the Nexon EV in large numbers.
2022 Citroen C3 Spied Undisguised for the First Time Ahead of Indian Launch
And now Tata is planning to launch a facelift of its electrifying sub-compact SUV, The Tata Nexon EV. The new 2022 avatar of the EV was spotted testing in India for the very first time.
Tata Motors Car Sales Report 2021: Nexon Leads the Way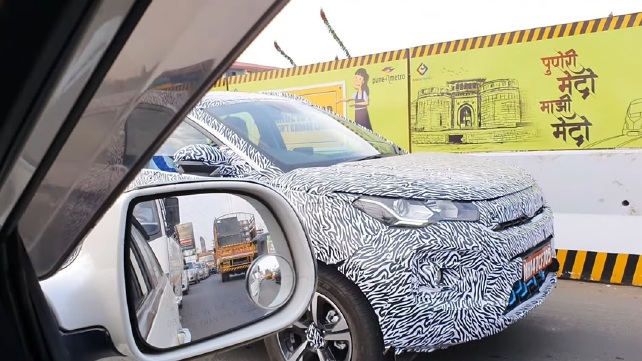 Although, due to the camaoufalge not much is known about the cosmetic changes. However, what we know is that the 2022 version of the all-electric SUV is bound to get higher mileage and many cosmetic upgrades.

Will there be any upgrades?
You can expect to see a much larger battery pack as the new 2022 avatar of the Nexon EV is bound to get higher mileage.
The current-spec is powered by a 30.2kWh lithium-ion battery alongside a permanent synchronous magnet induction motor that generating 125bhp and 245Nm of torque.
On the feature end, the new age 2022 Tata Nexon EV will also get a number of upgrades including a larger infotainment system powered by Harman Kardon, new premium leatherette seats among many.
With its launch, the Nexon EV will continue to rival its sole competition in India within the price bracket, The MG ZS EV.