TVS has launched Raider 125 a few days back. It has entered the 125cc  commuter segment with this motorcycle. Honda Shine 125 is the leader in the 125cc segment. The new Raider has all eyes on it as it has a modern and quirky design as compared to other motorcycles. Let's dig into the battle of TVS Raider 125 vs Honda Shine 125 and see which one wins. 
How does TVS Raider 125 compete with Honda Shine 125 in terms of performance?
TVS Raider is a three-valve, air-cooled 124.8cc engine. It can produce a torque of 11.2Nm at 6,000rpm and 11.4hp of power at 7,500rpm. The engine is combined with a 5-speed gearbox and is fuel-injected. As per the company claims, Raider can provide 67kpl of efficiency and is ARAI certified. Raider 125 has segment-leading acceleration which makes it possible for the 125cc bike to do a 0 to 60kmph in 5.5 seconds.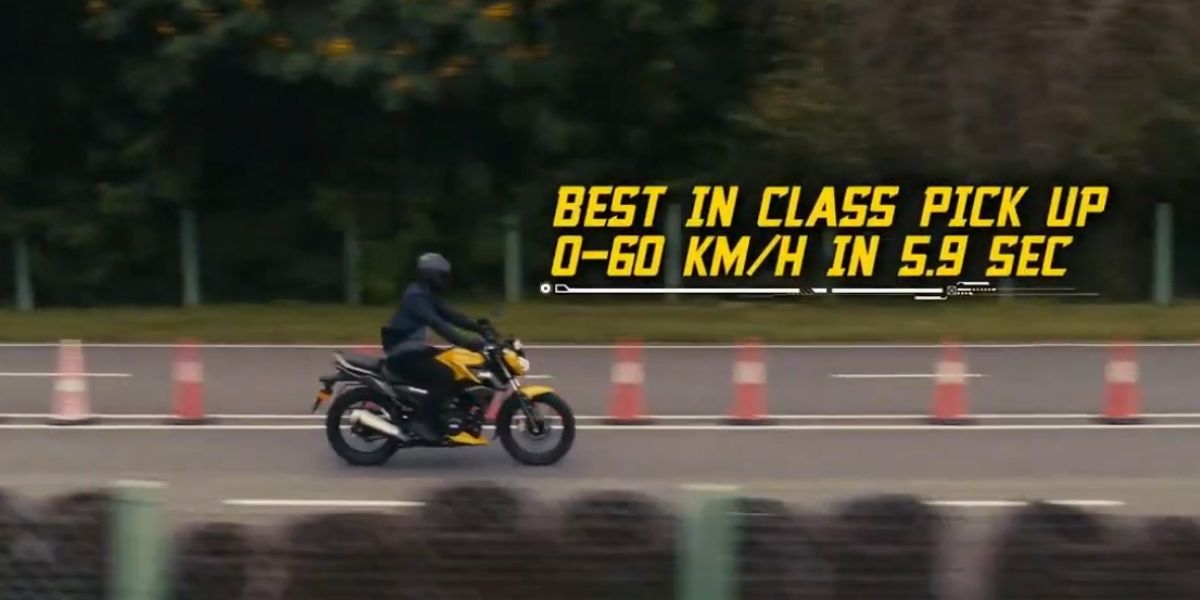 On the other hand, Honda Shine 125 two-valve, air-cooled 124cc engine. It can produce a torque of 11Nm at 6,000rpm and 10.59hp of power at 7,500rpm which is quite competitive with Raider. Shine 125 also carries the same fuel-injected engine and is paired with a 5-speed gearbox. It can give up to a 55kpl average in the real-world scenario.
According to these specs, both of them are quite competitive, but Raider takes a near lead with slightly better torque, power, and better fuel mileage.
What can we expect in terms of ride quality?
Ride quality and comfort are a must-check before selecting a bike. Ground clearance is one very important factor to look upon. Raider 125 offers a better ground clearance at 180mm while Shine 125 has a ground clearance of 162mm. When it comes to the curb weight, Shine 125 weighs about 114kg, on the other hand, Raider 125 has a curb weight of 123kg. This makes the power to weight ratio of Raider 125 much better.  
Moving on to the suspension, both the bikes feature telescopic suspension at the front end. Shine 125 has a hydraulic suspension at the rear end while Raider 125 has a 5-step adjustable mono-shock suspension. So, Raider 125 can be a better option here as the riders can adjust it at their convenience. 
One great feature TVS Raider 125 has is the ride modes. These two modes are power and eco. The eco mode helps the rider save fuel and increase bike efficiency when it is at a halt for more than a specified time such as at red signals. When the power mode is enabled, the bike gives a better throttle response which is amazing. It also has features such as gear shift, indicator, top speed recorder, etc. which are missing in Honda Shine 125.
Which one of these looks better?
The TVS Raider 125 surely looks better without any doubt as this bike has a modern design. Honda Shine 125 also looks decent but Raider 125 is designed especially for Gen Z and millennials. The company itself stated that the new generation was there in mind while designing the motorcycle. 
Both motorcycles offer various color options to choose from. TVS Raider comes in red, yellow, black, and blue. On the other hand, Honda Shine 125 comes in Rebel Red Metallic, Black, Athletic Blue Metallic, and Geny Grey Metallic. 
Pricing Comparison: TVS Raider 125 vs Honda Shine 125
The ex-showroom price of TVS Raider 125 is ₹77,500/-. The ex-showroom price of Honda Shine 125 (drum) is ₹72,787/- and the disc brakes variant starts at ₹77,582/-. 
The price of both of these motorcycles is very competitive but the Honda Shine does come at a lower cost and if you're looking for just a commuter, Honda Shine might be a better choice. TVS Raider 125 seems like a better option for the gen-z as it has a better design, features, comfort, and a slightly better engine. 
Let's see how both these motorcycles compete in the real-world scenario and can TVS Raider 125 captures the 125cc commuter segment market or not.